High-Tech Dentistry in Denver, Colorado
At Barotz Dental, we pride ourselves on using the most modern techniques and technological advancements to give our patients the most comfortable, effective dental care available in a single setting. As Dr. Barotz likes to say, "I'm old-school, but high-tech." Some of our advanced technologies include: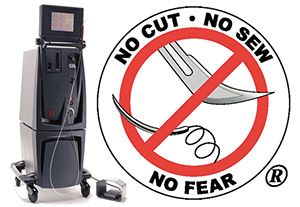 LANAP Laser Gum Therapy
Available to patients of Barotz Dental since 2007
In the past, severe case of gum disease (aka periodontitis) have been corrected with the primitive and inexact cut & stitch surgery. While the cut & stitch method has proven effective to a degree, it is a daunting prospect for patients because of the severe pain and lengthy recovery that follow the procedure. LANAP™ (Laser Assisted New Attachment Procedure) is an advanced technique used by Dr. Barotz to treat gum disease and save teeth that were previously considered hopeless. LANAP™ has proven more effective at treating gum disease and, additionally, it inflicts minimal pain so patients are able to recover in days rather than weeks or even months. During the procedure, a specialized laser light is used to gently remove harmful bacteria and diseased tissue from the gum pocket. This laser technology treats gum disease in such a way that the body can regenerate lost bone, allowing the gum pockets to improve so teeth become more stable.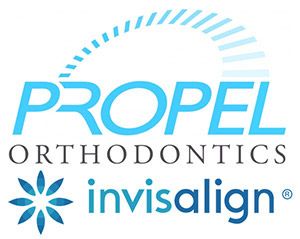 SuperFast Propel Invisalign
Available to patients of Barotz Dental since 2014
At Barotz Dental, we don't offer regular Invisalign, we offer SuperFast Invisalign with Propel technology. Among the benefits of this advanced Invisalign treatment are faster and more predictable teeth straightening. During the six to 12 month treatment period, advanced 3-D computer imaging software is used to create custom-made aligners that move your beautiful smile into place. SuperFast Propel Invisalign is a truly high-tech treatment, correcting a broad range of dental and orthodontic issues while shaping a beautiful smile.
CEREC Same-Day Crowns
Available to patients of Barotz Dental since 2014
When a tooth is badly broken, chipped, or decayed, it needs restorative help to survive. That's why dentists use crowns – to restore strength and function to a tooth that might otherwise need to be pulled. Not every dentist places crowns the same way. In many cases, it still takes two visits to complete a crown restoration. Dr. Barotz provides patients with same-day crowns thanks to the CEREC system. CEREC stands for Chairside Economical Restoration of Esthetic Ceramics and relies on Computer Aided Design/Manufacture (CAD/CAM) technology to create custom dental restorations while the patient is waiting. No need to wait two plus weeks for a custom crown as was necessary in the past.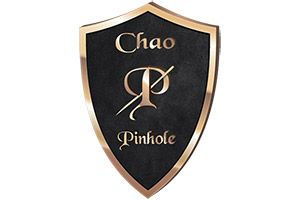 Pinhole Gum Rejuvenation Technique
Available to patients of Barotz Dental since 2016
This revolutionary new procedure provides an alternative to cut & stitch surgery for patients with severe cases of gum recession. In the past, the most severe cases of gum recession could only be treated with painful cut & stitch grafting, but thanks to Dr. Chao's invention of the Pinhole Technique, this is no longer the case. The Pinhole Gum Rejuvenation Technique uses custom designed instruments to create a tiny hole in the gums so that collagen can be inserted for the rejuvenation. Because recovery is so rapid and many patients report feeling fine the day after treatment, this incredible procedure has been dubbed the Lunchtime Gum Lift.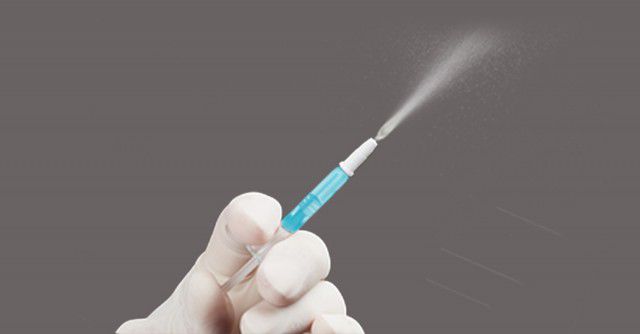 Kovanaze Nasal Spray: In Use at Barotz Dental since 2016
We now offer Kovanaze, a nasal spray that enables us to numb upper front teeth without injections. Injections in this region of the mouth are often challenging and uncomfortable. Now, thanks to Kovanaze, patients at Barotz Dental can simply inhale a mist and be sufficiently numb for treatment. We strive to provide a uniquely comfortable experience, and Kovanaze will help us achieve that goal.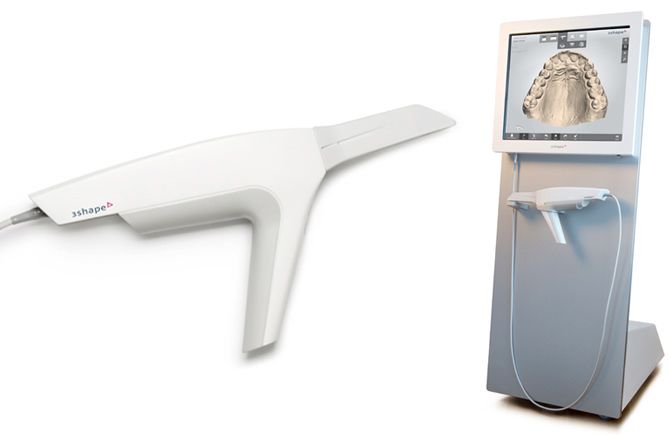 3Shape Intraoral Scanner: In Use at Barotz Dental since 2017
We've taken the next step in the progression of delivering crowns and straightening teeth in the quickest, most advanced way possible. Our new 3Shape video scanner now eliminates the need to take impressions (molds) in most cases. This intraoral scanner literally takes a video scan of your mouth, providing highly accurate virtual impressions. The benefit is that we no longer need to put goopy stuff in our patients' mouths, often causing a gag reflex, to get these impressions. This scanner improves the patient experience while at the same time increasing the quality of the impressions we use for Same-Day-Crowns and SuperFast Invisalign services.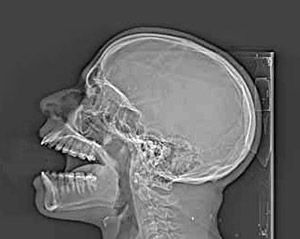 CT Scanner -
In use at Barotz Dental since 2011
This amazing machine gives us incredible insight, allowing us to view scans in the third dimension. The CT scan makes use of computer-processed combinations of many x-ray images taken from different angles to produce cross-sectional (tomographic) images (virtual "slices") of specific areas of a scanned object, allowing the doctor to see inside the object without cutting. In most cases, two-dimensional digital x-rays are effective in showing us what we need to know about your oral health. However, when planning a complicated procedure, such as the placement of a dental implant, they can be inadequate. Thankfully, our cone beam technology solves this problem by providing an exceptionally detailed, three-dimensional image of the patient's mouth and associated structures. With this information, our team is able to plan procedures with far greater precision.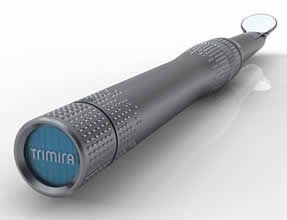 Trimira Oral Cancer Screening Device -
In use at Barotz Dental since 2005
Oral cancer is known as the "silent killer" because there is no standard screening for the disease in the conventional American health system as we know it. At Barotz Dental, we have been screening patients for oral cancer since 2005. While we've only found the presence of oral cancer in one patient over the last 11 years, it's quite likely that this technology contributed to saving that patient's life, and one simply cannot put a price on a life.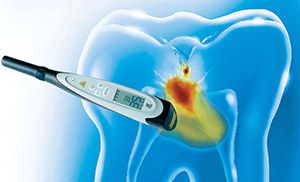 DIAGNOdent Cavity Detection -
In use at Barotz Dental since 2007
This modern cavity detection equipment has received rave reviews from leading dentists around the world for its accuracy and effectiveness. Identifying cavities can be quite a challenge, especially in the early stages of development, but this is no longer the case! The DIAGNOdent Laser Cavity Detection aid has proven to be more than 90% accurate in detection.