Charles Barotz, DDS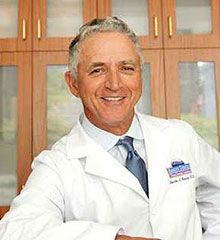 Dentists are uniquely positioned to evaluate issues involving the mouth. Their advanced training in positioning of the jaw and handling of oral appliances gives them knowledge and expertise critical to the effective treatment of sleep apnea. Over the past decade, the important role dentists play in helping patients get a good night of sleep has been validated by thousands of success stories.
Dr. Charles Barotz has been involved in the treatment of sleep apnea for more than ten years. He is a member of the American Academy of Dental Sleep Medicine, and he works with a team of leading medical experts across Colorado. Together, they are able to identify the symptoms, diagnose the causes and recommend the best treatment protocol for each individual patient. Often, the most effective solution involves a combination of an oral appliance and other modalities.
Since graduating from the Georgetown University School of Dentistry, Dr. Barotz has established himself as one of the "Top Dentists" in the United States. He has completed extensive training in TMJ Therapy, and he is an internationally-respected author and lecturer. In addition to being the Founder of Mile High Sleep Center in downtown Denver, he maintains an active dental practice focused on creating and maintaining healthy, dazzling smiles.