Dental Crowns and Bridges
When you need a dental crown, we recommend seeking treatment right away. Decayed and damaged teeth will only get worse, and too often adults put off necessary dental care because they just don't have time for multiple trips to the dentist. Fortunately, Dr. Barotz, your dentist in Denver, offers same day dentistry with CEREC.


CEREC in Action at Barotz Dental in Denver, Colorado

See our CEREC Machine in action, fabricating the permanent crown right here in our Denver office while the patient waits. As you may have noticed, Dr. Barotz has nicknamed this state-of-the-art machine Michelangelo in recognition of one of the most famous sculptors of all time.
​​​​​​​
How Does Same Day Dentistry Work?
Same Day Crowns are completed using CAD/CAM, or computer aided design, computer aided manufacturing, technology. It is a method that allows Dr. Barotz to plan for, manufacture, and place your dental crown in our state-of-the-art office.

CEREC, or chairside economical restoration of esthetic ceramics, dramatically reduces the treatment time required for dental crowns. Traditionally, crowns have always required two visits to the dentist, with a waiting period of two weeks in between. The use of a temporary crown is necessary in the meantime. Unfortunately, temporary crowns are prone to breaking -- and they are not customized to blend in with the rest of your smile. Problems with the temporary can also lead additional, unplanned visits to the dentist. Same day dentistry eliminates all of these problems!

So that your CEREC crown is a seamless and fully functional addition to your smile, Dr. Barotz examines the decay or damage, considers the esthetics of your smile, and provides you with your own unique treatment plan. He then prepares the tooth for restoration. This process involves reshaping the tooth to make room for the crown that will be bonded on top of it. Using digital impressions, Dr. Barotz then captures images of your tooth and the surrounding oral structures. This information from these images is then relayed to the CEREC milling machine, which fabricates your dental crown out of a single block of porcelain. Your crown is then manufactured in less than half an hour, right here in our downtown Denver office.
Once your crown is prepared, Dr. Barotz will examine its fit. When everything is just as it should be, the crown will be secured over the affected tooth -- and your restorative care is complete. The process takes one and a half to two hours in all.


Benefits of CEREC Same Day Crowns
The advantages associated with CEREC technology are numerous. Of course there's the efficiency of same day dentistry, but that's not all that CEREC has to offer. After all, at Barotz Dental, we would never sacrifice convenience for quality.

Advantages of same day dental restorations include…
Digital impressions are more comfortable, especially for patients with sensitive gag reflexes who may not be able to undergo traditional impressions.
Same day dentistry allows you to save your valuable sick leave and/or vacation days.
Digital impressions are more accurate than the traditional method, aiding in treatment planning for a better-fitting dental crown.
Crowns completed with CEREC are proven to last just as long as those created with the traditional method.
With the entire process completed in-office, there is no risk of miscommunication between the dentist and a dental lab.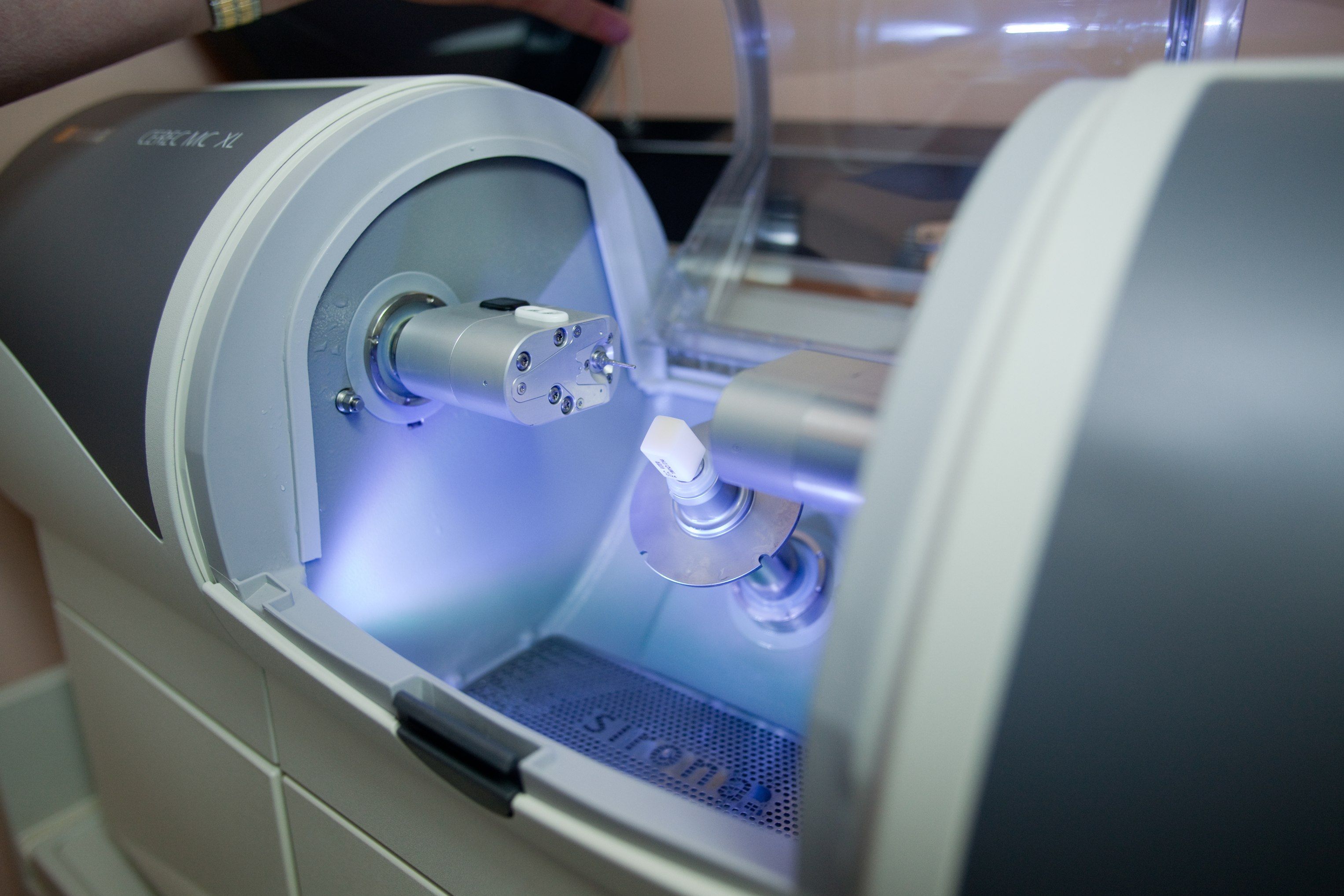 Schedule An Appointment Today
If you are in need of restorative dental care, please don't wait another day to benefit from CEREC technology. Barotz Dental is happy to provide high-quality, efficient care for all our patients. Request an
appointment
for a same day crown in downtown Denver today!