Dr. Nguyen Talks about Saving Failing Teeth with LANAP
Saving Hopeless Teeth in Denver, Colorado
Natural and healthy teeth are always ideal, but when disease or decay interferes, Dr. Charles Barotz can apply his expertise and save these hopeless teeth with modern and advanced techniques. If you have been told that your teeth are too hopeless to save, visit Dr. Barotz for a consultation. Dr. Barotz has over three decades of specialized experience and is extensively trained in a wide range of restorative treatments that rebuild gum tissue and bone. He has helped thousands of patients save their natural teeth from extraction, fully restoring their health and wellbeing.
Expert Restorative Care from a "Super Dentist"
The most common reason for tooth loss is gum disease, though oral trauma and severe dental decay can also be a cause. Most often, teeth begin to fail as a result of the combination of neglected oral hygiene, poor dietary and lifestyle habits, and lack of professional dental care.
Many times, teeth are removed that could have been saved by an experienced dentist using modern dentistry, such as periodontal therapy with dental lasers and advanced hard and soft tissue grafting techniques. With a dedication to offering the best in dentistry for his patients, Dr. Barotz has mastered many facets of his field, and holds expertise in many restorative and periodontal techniques and protocols. This comprehensive approach to his patients' care led him to coin the title "Super Dentist," because of his ability to expertly carry out many procedures himself and in the convenience of his state-of-the-art office. You will not need to inconveniently schedule multiple appointments with other specialists, saving you the time, money, and heartache commonly associated with having to be referred all over town.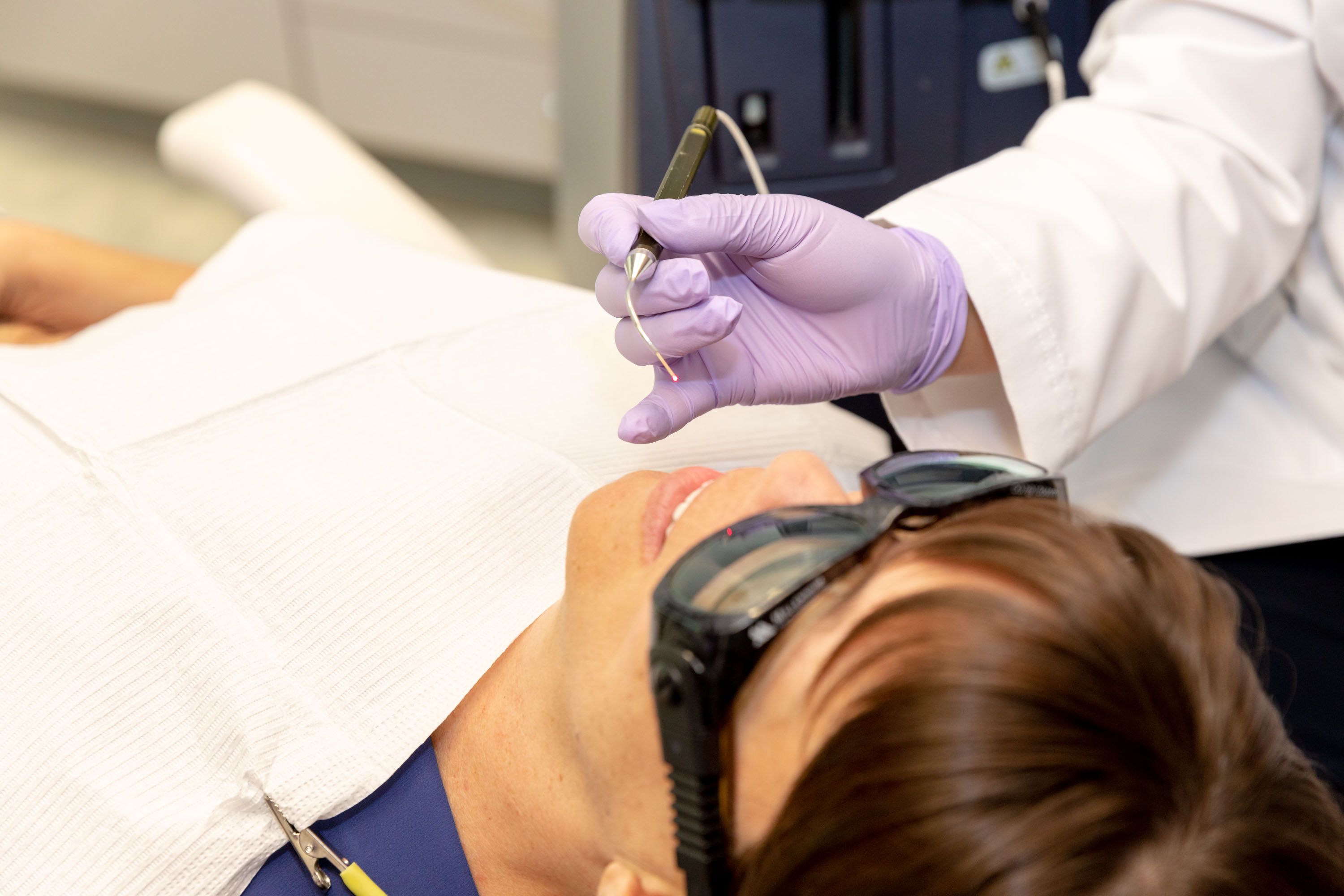 Saving Natural Teeth with Laser Dentistry
One of the most technology-forward solutions we bring patients with failing teeth is laser dentistry. Dr. Barotz is experienced in treating gum disease with the highly effective LANAP™ protocol. From removing diseased gum tissue to regenerating new bone growth, Dr. Barotz can quickly and effectively restore the health of your gums, bone, and teeth by utilizing minimally-invasive dental lasers. Choosing this option dramatically increases your comfort during and after surgery, jumpstarts and expedites the healing process, and completely eliminates the need for scalpels, cutting, and stitching from that of traditional gum surgery.
Dental Implants: the "Gold Standard" in Tooth Replacement
Once a tooth is removed, it will never come back, which is a big reason why Dr. Barotz only provides tooth extractions when he has exhausted all other possibilities to restore a natural tooth. Thankfully, advancements in dentistry have made it much less distressing to replace missing teeth with help from dental implants. Made to look, feel, and function identically to natural, healthy teeth, dental implants can preserve the jaw bone, restore nearly 100 percent of biting and chewing power, and save your smile from losing aesthetics and structure. Having placed thousands of dental implants in his career to-date, Dr. Barotz is considered an expert and leader in implant dentistry. If you need a tooth extracted, you can trust your restorative care to the expertise and cosmetic artistry of Dr. Barotz.